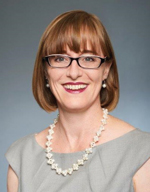 By Pamela Steer
New technology and payments innovation are transforming the way Canadian consumers and businesses make and process payments.
According to data from Payments Canada's annual Canadian Payments Methods and Trends Report, Canadian businesses are writing less cheques while expanding the range of electronic payment options they offer to their customers.
To put this in perspective, in 2018 there were 277 million fewer cheque and paper items exchanged than in 2013, a decline of 29 percent, while electronic payment options, such as electronic funds transfers, increased by 21 percent.
The juxtaposition in these trends does not come as a surprise. The report also indicates that businesses are actively looking to adopt new and innovative payment methods that are fast and easy to use, appealing to the "instant" and "always on" experiences that customers, including business customers, have come to expect.
Another significant reason why businesses are looking for alternate payment options is to support more efficient payments processing.
A Payments Canada study, in partnership with Ernst & Young LLP, quantified that the lack of adequate payment processing capabilities is costing Canadian businesses upwards of $6.5 billion a year. This is due to factors including labour-intensive matching of customer payments to invoices, poor visibility into supply chain and collections, limited predictability of cash inflows and outflows, difficulty tracking cross-border payments and continued reliance on manual processes and legacy technology.
Payments modernization in Canada
Payments Canada — the organization that owns and operates Canada's payment clearing and settlement infrastructure, including associated systems, bylaws, rules and standards — is leading a multi-year industry program to modernize Canada's payment infrastructure. One of the objectives of this program, is to enable financial institutions and other payment service providers to offer new, secure and innovative products and services for businesses.
Setting the groundwork for payments modernization was the release in 2016 of Payments Canada's Vision for the Canadian Payments Ecosystem, which identified eight needs for a modern payments system. The Vision represented feedback gathered from a multitude of stakeholders, including businesses, financial institutions, government, regulators, payments service providers and new entrants.
One of the eight needs from the Vision was the introduction of ISO 20022. ISO 20022 is an international messaging standard or common global "language" that will allow structured data to flow with electronic payments and help businesses facilitate the move away from paper.
This standard is fundamental to Canada's new and improved systems, starting with the implementation of ISO 20022 messaging for Canada's new high-value payments system, Lynx, which will replace Canada's current Large Value Transfer System in 2021.
The introduction of smarter payments — payments that are data-rich — will bring highly efficient options to Canadian businesses that will lower operational costs and boost bottom line returns over time. An example of an efficiency is the opportunity of straight-through processing, a change that has the potential to improve automation and reconciliation efficiency, thus reducing many of the pain points in accounts payable and receivable.
Why now is the right time
SWIFT, the global provider of secure financial messaging services, is spearheading a global initiative to implement ISO 20022 for cross-border payments. This means all financial institutions on the SWIFT network in Canada must be in a position to receive and process payments using the ISO 20022 messaging standard by November 2021.
With this deadline approaching, now is the time for businesses to prepare to unlock the potential of the standard.
A starting point for all businesses is to ask the question "what can ISO 20022 do for my business" and to connect with key partners on ISO 20022, including suppliers, vendors, contractors and financial institutions. A go-to for information is 20022Labs, a Canadian not-for-profit organization that aims to connect corporations and other ecosystem members to help accelerate the global adoption of ISO 20022.
Ultimately, the transition to ISO 20022 is a strategic business decision that will support interoperability with global payment ecosystems, enable new opportunities for financial products and services and bring new levels of efficiency to the Canadian economy.
Pamela Steer is chief financial officer of Payments Canada & Canada's CFO of the year for 2019.