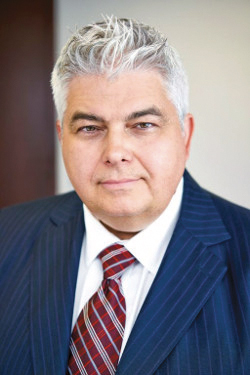 By Kevin Deveau
Given the new and exciting innovations introduced and managed by artificial intelligence (AI) in cars and other modes of transportation, it's becoming more and more clear that the automotive industry is experiencing a tremendous shift in how people use their cars: and how they purchase them.
There are several ways consumers can currently obtain financing for a car. The consumer can go directly to a dealership, to a bank or credit union or they can complete their purchase online. However, with all the new technologies and systems that have been introduced and disrupted the way people purchase their goods and services in other industries, many consumers wonder if a shift is coming to the automotive industry?
To better understand the future channel usage versus current, FICO commissioned our second annual Global Consumer Survey of Vehicle Finance Perceptions. It explored what type of lenders are being considered by consumers, how people are acquiring loans and how consumers would prefer to get their next loans. The survey also sought to identify gaps in how the ecosystem of providers are interacting with consumers.
Key findings indicate that when it comes to auto financing, Canadians are most comfortable leaving it to the experts. In fact, more Canadians sought financing for their most recent automotive purchases directly from the dealerships than any other participating country (66 per cent versus 56 per cent global average). In addition, Canadians were the least willing to seek financing online (nine per cent versus 16 per cent global average).
Several reasons could account for this, but among the top are:
1. One stop shopping and convenience remains a top factor for the consumer.
2. People tend to trust someone they can interact with directly.
3. Consumers believe they might get a better deal if they go to the dealership.
Seeking choices and advice
However, even though most consumers went to the dealerships, the survey showed that they are beginning to consider the online route for their next loans with 17 per cent of Canadians and 27 per cent of global participants considering using online application processes the next time they shop for a car.
In accordance with the trends seen from last year's survey results, consumers continue to take a proactive approach to financing auto purchases. The survey showed that 73 per cent of Canadian respondents initiated the financing discussions when purchasing vehicles, with 27 per cent responding to offers from companies. While still relatively low, these numbers show that Canadian consumers are responding to financing offers more than most other countries, only being surpassed by Germany.
Overall, the survey indicates that despite the amount of consumer decisions being made online, Canadians still want direction and personal experiences when it comes to automotive financing. More than any other market, Canadian consumers trust dealerships to make them offers; in most cases, they don't feel the need to shop around.
Change down the road?
There are signs pointing to a potential change coming to the automotive financing industry. Almost half of global consumers would consider instant financing to avoid time and paperwork. With the growing number of consumers who would consider applying online for their next car loan or lease, and as people are willing to initiate a purchase if offered a promotion, it shows that given the right circumstances, consumers would move away from dealership financing.
This means there is a huge opportunity—and an obligation—for financing providers to streamline their online processes to ensure they can provide the right offers to customers in the most convenient way. The more dealerships, banks and other financing providers that can directly target consumers, the more likely the consumer is to engage and to utilize their services.
Where does AI fit in?
Even though AI is not being used prominently in the purchasing portion at this time, it remains extremely important to the advancement of the automotive financing industry. Cars are becoming more and more digital with features that can provide a wealth of data, spanning from directions to parking and even repair diagnostics/alerts when the car needs maintenance. Massive strides have also been made in other areas, such as personalization that allows consumers to customize their vehicles to fit their needs and lifestyles.
AI can be leveraged further to improve the customer relationship and keep organizations in-tune with their customers. For example, it has been incorporated into FICO's technology that is currently being used in dealerships to structure deals that maximize profitability, fit the risk parameters of the lender and satisfy the buyer.
This new technology is replacing the manual process used by credit analysts, which was time-consuming and often inconsistent. Instead, it bases all deals on credit policies set by its risk managers, who can update the policies in real time without IT staff and quickly generates up to 10 different deal structures.
The new AI-driven tool benefits dealerships by providing increased loan approval rates, reduced annual losses, enabling faster loan negotiations and greater transparency. It also benefits the consumer by offering consistent decisions, better approval rates and real-time flexibility. Ultimately, it allows the maximum number of customers to walk out the door with deals in hand.
In the future, it is more likely that banks and dealerships will also utilize AI to initiate a personalized discussion based on observed behaviour signals and creditworthiness. This will target consumers more directly so that only those that are actively in the market for a vehicle receive engagement.
Consumers are also more likely to gravitate towards purchasing vehicles online, as future generations become more and more comfortable with conducting most of their transactions online.
The automotive financing industry is constantly evolving, and AI is just the next step in a long history of innovation: and it's a step towards a more efficient and convenient future.
Kevin Deveau is vice president and managing director of FICO Canada.