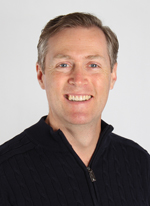 By Curtis Gulka
As winter befalls the Canadian landscape, our agriculture customers are working on their businesses. Despite snow-covered fields, winter isn't an off-season for farmers. Heck, some of them are still harvesting. Beyond that, there's equipment to maintain and decisions to make, especially when it comes to gearing up for another growing season.
As a CWB National Leasing account manager, I'm in constant contact with Canadian farmers. Many of them are asking these questions:
 What tech developments can help increase my yields?
 Which financing terms or structures make sense for my business?
 Are there ways to make financing easier?
While farmers think about their businesses, so does the equipment finance industry. Looking towards trends sheds important light on how lenders can improve and create mutually beneficial relationships with Canadian agricultural producers.
IoT becoming prevalent
Manufacturers are designing more machines with Internet capability than ever, and agricultural equipment is no exception. According to Allied Market Research, the worldwide agriculture Internet of Things (IoT) market is expected to grow to $48.71 billion by 2025.
It's not just the big international corporations that are using this technology to farm more efficiently. Many of CWB National Leasing's small-to-medium-sized agricultural customers use Internet-enhanced machines in their day-to-day operations.
While CWB National Leasing has commonly funded auto-track GPS systems separately from equipment, that business trend has largely fallen off. Today's new tractors come with Internet capabilities built right in. Almost any farmer who's farming 5,000-plus acres is using these systems to boost their efficiency, or at least looking at the possibility.
John Deere has been leading the IoT charge since 2016. The newest models of tractors come equipped with GPS and analytics, features that John Deere promises will pay for themselves in two years by eliminating overlaps and reducing fuel and input costs. Major equipment brands have followed suit, and as a result IoT in agricultural equipment is becoming the industry standard.
Cutting-edge equipment carries a bigger price tag than older models. But farmers are reaping the benefits of these smart machines. Therefore, it's important for financing account managers (like myself) to keep up with tech developments in agriculture, so we can speak our customers' language and deliver the best possible service.
Wider equipment range
This year has shown that farmers are looking to finance a wider range of products than ever.
In the past, CWB National Leasing primarily funded big-ticket items like combines, tractors, grain bins and semi-trailers. While we still fund those large pieces, today there's an increased demand for financing smaller equipment like haybines and augers.
CWB National Leasing works to fund items large and small, and our customers are taking advantage. Items farmers have traditionally bought with cash are becoming leasing opportunities as customers look to keep their operating capital flexible, so that they're ready for the unexpected.
Farmers have moved towards on-farm grain storage and marketing their own crops. You can see those bins scattered across the landscape as you drive along Canada's rural roads. As a result, grain bins are big business for lenders, and farmers are looking for creative financing solutions that match their cash flow.
Structural flexibility
Poor weather and crop conditions over the past two years have hit Canadian farmers' bottom lines, so they are tending to wait for ideal times to market their grain. There's been massive growth in the demand for flexible payment structures. This year, deferred payment options have been the biggest trend.
"When money isn't coming in, farmers put away their wallets and work with the gear they have," says Bill van de Vorst, CWB National Leasing senior credit manager. "Equipment dealers want to offer more financing flexibility, so our credit department works to create structures that make sense for dealers, lessees and our company."
Many of these increasingly popular structures start as ideas from account managers and farmers. From there, creative solutions become reality when credit departments craft the deals. Equipment finance companies need to stay flexible and creative to help farmers succeed.
Digital innovation
There's a trend in nearly every industry toward giving customers more choice. In the increasingly consumer-centric finance industry — full of FinTech disruptors that change the way people do business — a successful company must keep with the times. Still, it's not about going digital for digital's sake. It's about hearing and matching the needs of the customer.
Do farmers want online services? The answer is a resounding yes. The main thing they want is instant access to their information: If a customer is sitting on their combine wondering about their financial information, they want it on-demand.
The team at CWB National Leasing works to match service to the varied needs of our customers. Some appreciate the personal assistance of a dedicated account manager, while others are switching to the convenience that comes with applying for funding online. It's increasingly important for lenders to be flexible and interact with customers on their preferred platforms. Our vice president of innovation and marketing, Joel Druwe, knows this all too well.
"We understand that during peak times of the season, farmers need to be in the field, and our account managers are happy to meet them there," says Druwe. "If customers prefer digital solutions, we have systems that can work for their business. The digital trend is not going away, so we're focused on providing the choices our customers need to run their businesses effectively."
With price tags in the hundreds of thousands for agricultural equipment, many farmers appreciate the trust that comes with personal relationships. In this market, the human touch will never go away. Finance companies can, however, look to augment these relationships with online features that make farmers' lives easier.
Now more than ever, it's important for equipment financing companies to be creative, flexible and tech-savvy, so their services can help agricultural producers reach new levels of growth and efficiency.
Curtis Gulka is senior account executive, CWB National Leasing.