The vast majority of American end-user businesses (79 percent) relied on financing for at least part of their equipment and software acquisitions last year. But underlying this figure is a decline in the propensity to finance equipment investment, according to a new study, the 2019 Equipment Leasing & Finance Industry Horizon Report released by the Equipment Leasing & Finance Foundation (Foundation).
The study, commissioned by the Foundation and prepared by Keybridge, revealed that of the total 2018 equipment and software investment of $1.8 trillion, the overall share of equipment investment financed was 50 percent, resulting in an estimated industry size of approximately $900 billion. The figure, lower than that in last year's Horizon Report, is attributed to additional cash on hand, which, coupled with higher interest rates, drove down the propensity to finance among private businesses.
The report draws on the results of a new end-user survey the Foundation conducted in July 2019 that was more than double the size of last year's survey. It provides the data to estimate the current size of the equipment finance industry, assess the propensity to finance private sector equipment investment for key equipment verticals and forecast end-user plans to acquire and finance equipment over the next 12 months.
In addition to summarizing key industry performance data, this year's Horizon Report includes a detailed analysis of recession risk. The new Foundation-Keybridge Equipment Finance Industry Recession Monitor is comprised of a mix of 11 consumer and business-oriented indicators that are designed to anticipate a recession: even if the downturn has yet to fully materialize throughout the broader U.S. economy.
Key findings
Highlights from the 2019 Equipment Leasing & Finance Horizon Report include:
 Leasing remains most used method of finance. According to the end-user survey (which focused only on private sector investment), the most common financing method used by businesses to acquire equipment and software in 2018 was leasing (24 per cent), followed by lines of credit (16 per cent), secured loans (12 per cent) and other forms of finance (3 per cent);
 The share of businesses using financing reached new high. The end-user survey result showing that 79 per cent of respondents used at least one form of financing to acquire equipment in 2018 is a substantial increase from the previous year's result of 58 per cent, and a return to levels observed in 2015 (78 per cent) and 2011 (72 per cent);
 Equipment and software investment to remain steady. The majority of survey respondents expect the volume of their equipment and software acquisitions to remain the same over the next 12 months (56 per cent), while the share of end-users who expect volume to increase (22 per cent) roughly matches the share who expect it to decrease (21 per cent). Of those who expect acquisitions to increase, the majority (59 per cent) expect to use a financing method to cover at least a portion of the cost;
 Office equipment leads among verticals most likely to be financed. Of the 12 equipment verticals for which a sufficient number of responses were collected, office equipment was most likely to be financed, with an estimated 65 per cent of acquisition volume secured through a lease, loan or line of credit. Other verticals with relatively high financing activity include other industrial equipment (59 per cent), agriculture equipment (59 per cent), communications equipment (58 per cent), medical equipment (58 per cent) and automobiles (57 per cent). Materials handling equipment (41 per cent) was the least likely to be financed in 2018 among the 12 verticals analyzed; and
 A recession is unlikely in the near future. The current reading of the Foundation-Keybridge Recession Monitor is that the conditions of a full recession or a near-recession that drags down the business and industrial segments of the U.S. economy, including the equipment finance industry, are unlikely to occur in the next six months. However, the preponderance of economic data suggests that a recession in the next six to 12 months would not be particularly surprising (though the probability appears to be less than 50 per cent), and a recession in the next 12 to 24 months is more likely than not.
The 2019 Equipment Leasing & Finance Horizon Report is available for free download at https://www.leasefoundation.org/industry-resources/horizon-report/.
All Foundation studies are available for free download from the Foundation's online library at http://store.leasefoundation.org/.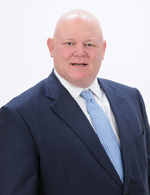 "The Horizon Report shows that while more businesses than ever are using financing, they aren't financing as much of their acquisitions as they have in the past," said Jeffry D. Elliott, Foundation chairman and senior managing director of Huntington Equipment Finance. "With opportunities for growth in this competitive landscape, Foundation resources like the new Recession Monitor, are critical for equipment finance professionals in their portfolio and strategy decision-making."