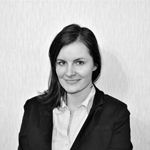 By Agneta Venckute
If data loss has made you start questioning the effectiveness of using a simple spreadsheet, perhaps it is time to consider buying a new lease management system (LMS). But as software solution acquisition is a time-consuming process, requiring a large investment, you should consider these nine important factors before making your purchase.
1. Up-to-date and highly configurable. Meeting requirements is crucial in business, as any mistake can cost a lot of money. The chosen LMS should be able to be constantly upgraded, localized and be highly configurable. Also, think about the future: your business needs can change within a year or even less time. Will the new software be able to keep up?
2. Ease of use. How simple is your preferred LMS for the average user? Ease of use is relevant to any stage of the project: setup, configuration, maintenance, user training and daily business operations. The easier it will be to train your employees (both front and back office) to use the new software, the more money you will save. Also, the more familiarity the software has for users, the more likely users will be willing to explore all its functions and work with it.
3. Ease of integration. The easy-to-integrate LMS will save you a lot of money and time and will ensure data consistency. This is especially valuable if you are using a software where your data is stored already.
4. The support team. You select a software vendor, the project starts and then you realize that you could have asked for a reference before making your commitment. You go to the referee who then says that even though the software met his expectations, the support team was disappointing, slow to react and with high turnover. Would you still be willing to work with such a company? As a LMS vendor, we have had a few customers who came to us mainly because they wanted to change their existing software as they were not happy with their current vendors' support level!
5. Ease of implementation. Some LMS projects may take months or even years to implement; from our experience the longest project took 18 months while the shortest one was six weeks. When choosing a vendor, it is very important that both your and your software vendor's teams work well together, as software development is never a one-party task. Is the vendor experienced and is it reliable on keeping up with the deadlines? Find this out before starting the project and have one less thing to worry about.
6. Training/help material and access. In every business, the employee turnover or a team growth can be a challenge, especially if there is a long learning curve for business processes. It takes time to train personnel on new applications and if your business grows, your existing employees will have to spend their time teaching their new colleagues of the software use, resulting in more employee time invested. Software vendors that can provide you with quick and easy-to-understand self-training can save you a lot of money in the long run!
7. Implementation project experience. The bigger your company is, the more complicated the software implementation process can be. Your daily business operations can get affected and a lot of destruction may be caused. This is where the value of an experienced implementation team comes in. An experienced software provider will be able to advise you more precisely on how much time it will take to perform an analysis, test and go live, so you will be able to plan your team's work around the process more efficiently
8. Willingness, and patience, to research vendors. You must be prepared to spend the time, months if necessary to accurately determine your requirements, investigate vendors, shortlist them and make your purchase decision. From the original idea to a signed contract, there is a rather big time gap. One of our customers took 14 months from the day they made a decision to buy to the day the actual implementation started
9. Understanding actual procurement costs. It may sound as fiction, but at times the procurement process may cost even more than a software solution itself. Outside consultants may have to be hired and then there is the expensive staff-hours that must be allocated for your team to watch various software demos and communicate with the software companies.
The takeaway? The better a lease management system fits your unique business needs, the easier the whole implementation process and the cheaper the whole project will be. Choose wisely.
Agneta Venckute is customer relationship manager, Soft4Leasing (www.soft4leasing.com).