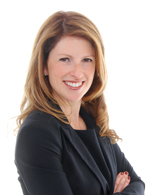 By Isabelle Lafond
Taking an aerial view perspective at the business aviation sector, a subset of general aviation, it appears that the Canadian sector is a force for good, supporting hundreds of companies and vastly improving connectivity. There are 1,900 business aviation aircraft across Canada, with the majority based in Québec, Alberta, British Columbia and Ontario.
From being an economic lifeline for a large number of communities, to helping businesses be efficient and productive, business aviation has earned a pristine status of contributing directly to employment and the general economy in Canada.
Beyond market access and strength
While companies that depend on business aviation serve many different industries and locations, they all share a common ground. That is, in a competitive environment, companies must maximize the use of their two most important assets: people and time.
Canadian companies are choosing to have their workforces fly privately to avoid long gate lines, transiting through congested delay-prone commercial airport hubs and flying in cramped airline cabins. They gain by reduced travel time and greater productivity by enabling their staff to truly spend their time working1.
Thus, the benefits of business aviation to Canada are quite clear, as it:
 Contributes over $5.1 billion in total gross domestic product (GDP);
 Produces 43,200 in jobs: 66 per cent of which is higher than the average annual wage; and
 Generates over three-quarters of a billion dollars in taxes2.
Business air traffic drivers
Rising GDP, and consequently, disposable income and living standards, result in an increased demand. This is also closely linked to the globalization of trade, where the average distance travelled tends to increase as people do business in countries which now have more favourable political and social environments. The advantages of business aviation achieved domestically grows multifold on international journeys.
These trends, combined with continued wealth creation in fast-growing markets, and coupled with aviation infrastructure development will accelerate the demand for business aircraft. Put differently, long-term indicators are pointing towards a robust outlook for the sector3.
Perks of financing
According to the latest survey compiled by JETNET iQ, almost 45 per cent of respondents believed they would finance their next new or pre-owned aircraft purchase4. Aviation financing is often seen as complicated, expensive and restrictive. However, the main benefit that makes financing worth considering is that your capital is not tied up in a depreciating asset. Having such a large capital investment in an asset that depreciates in value over time makes financing an attractive option.
Whether it entails the financing of a new aircraft or the refinancing of a pre-owned one, the lender is to provide the best financing structure on par with what the client wants. While developing financing solutions, a lender must be accessible, knowledgeable and well-resourced in order to act as a true financing partner, understanding the assets at stake and demonstrating the ability to recommend the most valid plan.
With great expertise comes great flexibility in understanding what to consider when financing business aircraft, whether for corporate, individual or operating use, such as:
 Guarantees provided will impact the financing terms;
 Monthly payments including operation expenses;
 Annual usage that will impact frequency of inspections;
 Maintenance programmes needed to maximize residual value; and
 Decision to charter the aircraft may sway the risk ratio.
In addition to providing advice and expertise, the finance partner should be able to bring some peace of mind. By financing business aircraft with an expert, aircraft buyers will truly be able to soar.
Isabelle Lafond is an account director, aviation finance at LBC Capital. LBC Capital's Aviation Finance Group provides capital for the acquisition and refinance of corporate aircrafts including turbojets, turboprops and helicopters. It serves corporations, high net worth individuals and aircraft charter operators within the general aviation market across North America. Learn more at www.lbccapital.ca/aviation or reach out at
Isabelle.Lafond@lbccapital.ca for additional details.
Unless otherwise indicated, the content of this article is provided for information purposes only and does not constitute an offer to purchase or sell the products or services of LBC Capital. This information is of a general nature and is not intended as specific investment, financial, accounting, legal or tax advice and should not be relied on as such. Information provided is believed to be accurate when released. Despite its best efforts, however, LBC Capital cannot guarantee that it is accurate or complete or that it will be current at all times.