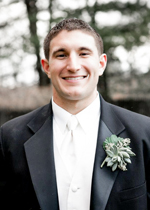 By Travis Melchior
A cautious approach to technology is understandable. You don't want to risk-sensitive customer information falling into the wrong hands simply because you jumped onto a new trend too soon. Security is a major concern for both small and large lessors alike. Before embracing new technology, it's understandable you want to make sure it's been tested and proven in the marketplace.
Just make sure you are not waiting too long. While new technology brings new challenges, taking the "sit and wait" approach can leave you too far behind your competitors.
One of the biggest technology trends in our industry is cloud-based computing and software services. Instead of purchasing expensive licencing packages to host a software platform on your own servers, cloud computing gives you access to world-class technology with a simple Internet connection. There are no installation costs, while maintenance and security are handled off-site by your vendor. Citing a recent survey done by LogicMonitor called Cloud Vision 2020: The Future of the Cloud, Forbes.com notes that 83 per cent of workloads by enterprise companies are predicted to be cloud-based by 20201.
You are certainly aware of cloud-based services for things like online shopping, watching TV shows and movies and even sharing documents. Standard software platforms like Microsoft Word, Excel and PowerPoint are also now being hosted in the cloud. More and more, this technology is growing well beyond consumer use and is actively sold to many business-to-business (B2B) companies. That's because cloud-hosting allows B2B service providers to gain significant operational efficiencies with a lower upfront cost, while giving them the agility to scale quickly without further infrastructure costs. Utilizing a subscription-based pricing model, businesses only pay for what they need in terms of server space and functionality.
Cloud technology is growing rapidly here in Canada. IT World Canada reported recently the opening of a second Amazon CloudFront location in Toronto, Ont. This expands CloudFront's presence to 187 locations worldwide2. Microsoft launched its cloud service, Azure, to the Canadian market in 2016, the publication also reported. When asked about how many existing customers were moving to their new data centres, the (now former) president of Microsoft Canada, Janet Kennedy, didn't give specifics, but said, "The demand here in Canada is very high."3
Cloud benefits
Cloud technology allows you to meet these rapidly changing expectations better than ever. It allows you to access your system from anywhere you have access to the Internet. You no longer have to wait until you get back to the office. You can update contracts, review customer information and finalize new deals. Between mobile access and eSignature technology, you can do business with your customers wherever they are.
Cloud hosting also lightens your company's operational load. Instead of purchasing a full software package you essentially just plug-in and go. Server space and maintenance is handled by your software vendor, which means your software is being hosted and monitored by the people with the most expertise on that platform. Implementation is faster because you don't have to spend your resources building new infrastructure. Your IT department is freed up to innovate better customer solutions and internal growth strategies.
Additionally, having a hosted software platform gives you improved disaster recovery should a disaster strike. Your business and your customers don't have to suffer. Their data is stored offsite, and your operations can be back up and running in just the time it takes to find a new Internet access point. It's literally like having your business in a cloud. Your business follows you wherever, and whenever, you need to be available to support your clients.
Industry adoption
Cloud technology is gradually being adopted in the equipment finance industry. One of the reasons we are seeing more cloud-based services integrate into it is because consumers are becoming increasingly better at the technology.
As LTi co-founder Randy Haug stated recently, "It's really kind of what's outside the industry that affects the industry." Randy pointed out how FedEx changed delivery expectations when they started promising next-day delivery. Meanwhile companies like Amazon continue to promise Christmas-day deliveries with shorter and shorter ordering windows.
"That sort of drives thoughts within the industry," Randy continued, "which is: how do we do things faster, more productively and get the customers what they want in a shorter period of time? That has an effect on equipment finance."
For many executives, security remains one of the biggest hurdles to overcome in trusting cloud technology. Even though LTi has been hosting cloud-based services for over 12 years now, it's still a fairly new technology in our industry. So, it's natural to question whether your company is ready to invest in making the move.
Yet security is one of cloud technology's strongest selling points. That's because software vendors like LTi, which offer cloud-based hosting solutions, typically have more resources available for ongoing security and up-to-date compliance requirements. You don't have to worry about whether your IT resources are keeping up with the latest security patches and software updates. The software vendor takes care of those things as part of their subscription service, so your IT team can focus on internal innovations.
When you have the capital, resources and bandwidth to stay customer-focused, you are free to respond to their evolving needs. Being agile enough to observe and predict new financing options and best practices keeps your company relevant and ahead of the curve. When you lighten your operational load, you can focus on the kinds of innovations that increase your profits.
Cloud computing allows you to do all these things and more. It may be a newer technology for equipment finance, but it's a technology that is taking over business in almost every industry.
Now is one of the best times to look at how cloud technology can help your business, and your customers, thrive in the new decade. The longer you wait, the more you risk.
Travis Melchior is sales executive, Canada for LTi Technology Solutions (www.LTiSolutions.com).